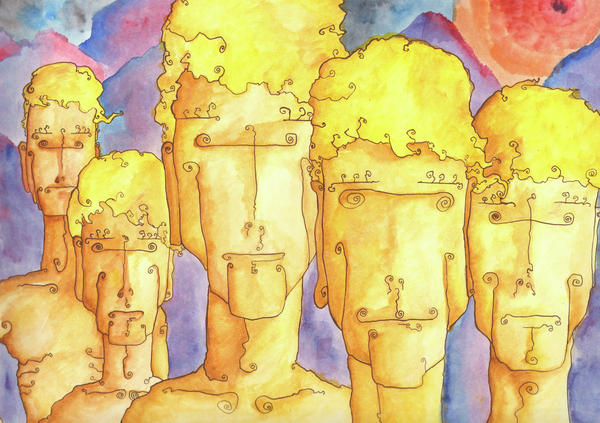 The Bittering family lands on Mars. Earth is being ravaged by war and soon they get word that all the rockets on earth are destroyed. They are stuck there forever. Soon the Bitterings and the rest of the inhabitants notice changes. They are getting thinner, taller, darkened skin, and yellowish eyes. Mr. Bittering's family begins to use Martian words and don Martian names. He attempts to build a rocket to return to earth, but soon gives it up. The inhabitants of the small town all decide to move amongst the old Martian villas and leave the humanized town. Five years later, a rocket arrives from earth. They are surprised to find no humans, only dark, golden-eyed Martians that live amongst the villas.
Fantastic sci-fi story. Subtly creepy.
Adapted into a radio drama for
The Twilight Zone Radio
.